Yea...so...I bought more stuff. Went over to my homie's boutique out in Ventura County, CA, specifically near Oxnard named
The Goods Life
(super grinder...21 years old...doin it
BIG
...don't get a big *pause* head *pause* Teo lol) But yea that's my homie man, and here is some of the stuff I copped and some pics of his shop!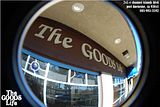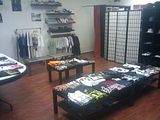 So I went in to the spot and we were taking for a little while, and before he closed, I got hooked up with an
IMKING
windbreaker in tiffany blue and a nice ass belt from
DIAMONDSUPPLYCO
(I love the belt man...4 real). Check out the pics!
IMKING WINDBREAKER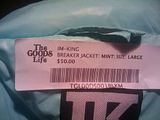 DIAMOND SUPPLYCO BELT
I like both of the items. The windbreaker is stupid nice. It kinda gets dirty easy, and I'm a paraniod dude, so I think I am going to handwash it, but the look is
crucial
. Hit my man up to cop it. The Diamondsupply belt...man...that is my
shit
. Its about $45...ur slippin if you don't get that mess...seriously...im rocking it as we speak.
Hit my man's shop up and show love...tell em blackbox sent ya...here is the info:
The Goods Life
245 E Channel Islands Blvd
Port Hueneme, CA 93041
(805) 985-3592
*On anothe note*...this dude has one of the freshest clothing lines coming out in the states and world wide...seriously. Check out the myspace...DOPE STYLE is where it is at. This isin't a plug...this is just the damn truth...peep it here at
DOPE STYLE CLOTHING
Holla @ me on
twitter
-Blackbox