Thursday, May 28, 2009
BlackBox:
www.myspace.com/therealblackbox
Twitter:
www.twitter.com/iamblackbox
Joezy Wells
:
http://www.myspace.com/joezywells42
Download Track
HERE
Posted by

Black Box
at 8:34 PM
No comments:

Wednesday, May 27, 2009
Wussup folks, this is
blackbox
here. I am a big fan of entrepreneurship. I come from a line of entrepreneurs, my father built a computer company from the ground up, and other relatives I have observed put me into a mindset of working for self...
not others
. With this being said, I believe over
at least
three years ago I was observing this company called
ELUSION CLOTHING
and right off top, I could tell they were going to be doing big things...the style is just...on some other stuff...but very catchy and appealing...and for ME to say that...says a lot...because I like GOOD STUFF.
Anyway, even though I am not a big shot...yet, I still keep in contact with the folks because I love their work. Though I am workin on my own projects, I have to give props where they are due, and these guys at
ELUSION CLOTHING
got that STUFF.
I got an email about a very positive campaign that they have going on called THINK R.I.C.H. and this is the email I received in my inbox:
-------------------------------------------------------------------------------------------------
Hey what's up. We have a big-time campaign going on and we need all of
the help we can get. If you could post this on your blog prior to or
on Friday, May 1st, we'd appreciate it greatly. It's for a good cause.
Here's a little information on the campaign...
THIS IS SERIOUS. AND YOU CAN PLAY A PART. THINK R.I.C.H. IS A CAMPAIGN
STARTING MAY 1, 2009. THE CAMPAIGN IS AIMING TOWARD THE YOUTH IN
AMERICA. EVERYDAY, KIDS ARE KILLED IN THE STREETS. WITH THREATS OF
SPORTS AND MUSIC BEING REMOVED FROM SCHOOLS, WE HAVE TO DO SOMETHING.
ELUSION CLOTHING IS DOING THEIR PART WITH THIS CAMPAIGN. HALF OF THE
PROCEEDS FROM EACH SALE WILL BE DONATED TO YOUTH MENTORING AND AFTER
SCHOOL PROGRAMS IN AMERICA. IF THE AFTER SCHOOL PROGRAMS CAN IMPROVE,
MAYBE WE CAN KEEP KIDS OFF THE STREETS AND REDUCE CRIME AND VIOLENCE.
I KNOW IT'S A RECESSION. WE ARE NOT TRYING TO BREAK YOUR POCKETS WITH
THIS. THE TEES WILL ONLY BE 15 DOLLARS. THAT CHEAP! AND OVER 20 COLORS
WILL BE AVAILABLE FOR SALE. WOMENS AND CHILDRENS SIZES WILL ALSO BE
AVAILABLE.
MAY 1ST, THE SHIRTS WILL BE AVAILABLE FOR PURCHASE. NEXT WEEK, WE WILL
HAVE PRE-ORDER AVAILABLE. IT'S BETTER TO BE ANNOYED FOR SOMETHING LIKE
THIS THAN A PARTY ON THE WEEKEND. EVERYONE CAN HELP INSTEAD OF ALWAYS
COMPLAINING. NOTHING IS GOING TO CHANGE IF WE DONT DO SOMETHING ABOUT
IT. OUR GOAL IS TO SELL 1 MILLION SHIRTS BY SEPTEMBER 1ST.
PEACE AND LOVE,
--
Danita C.Davis
Owner/Creative Designer
Elusion Clothing
-------------------------------------------------------------------------------------------------
As you can see, they are on some positive things, and I feel it is IMPORTANT to SUPPORT not only talented individuals but also B.O.B. (if u don't understand...that's okay *smile*).
Go to their website, pick up a few, and represent something of meaning. Holler at the Boss Lady On Twitter @ http://www.twitter.com/elusionclothing and the website is
here
Get @ me on
twitter
too...peace.
-BlackBox
Wussup folks. Back in the building. This is ya dude
Blackbox
. Summer is officially here for us Cal State College folks. It's a beautiful thing right now hahaha. Finals were alright. Me and
Beatman
had this B*t$h of a professor this semester man *middle finger at that sukka FOREAL* and I don't know how well I did in that class (or did I mean to say...how
bad
:/) Neway, we have been working on some new things, linking up with new artist. We are going to be doing a few mixtapes and really getting work done. A few
very
interesting things have been coming up. We were supposed to meet up with some of our people who were supposed to be flying out a few weeks ago, but there was a delay because one of the artist got signed and now they are filming a video out in Florida (Big Ups On That Folk!). I personally plan on making a few trips up north and hopefully I can get to Detroit too to check out some things that are happening out there as well.
On a funny note, my dude
Beatman
came out to my city and he was frustrated because the ipod mini that he was trying to help get working for the lady, he felt, was acting a little funny...u know why? Because it was
BOOTLEG!!!
Now don't get me wrong, I do not mind the idea of bootleged stuff. I say stick it to the big guys...but THIS RIGHT HERE...was outa hand haha peep the video!
Gotta bounce! But ill be back...by the way I saw this WACK movie with my friend...that new Waynes brother movie...dance flick or something like that...not worth the money SMH...come on now family...that was an embarrassing movie man. Iight folks! Hit me up on
twitter
!
Friday, May 1, 2009
Yea...so...I bought more stuff. Went over to my homie's boutique out in Ventura County, CA, specifically near Oxnard named
The Goods Life
(super grinder...21 years old...doin it
BIG
...don't get a big *pause* head *pause* Teo lol) But yea that's my homie man, and here is some of the stuff I copped and some pics of his shop!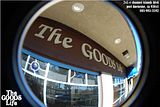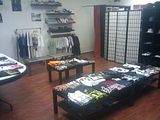 So I went in to the spot and we were taking for a little while, and before he closed, I got hooked up with an
IMKING
windbreaker in tiffany blue and a nice ass belt from
DIAMONDSUPPLYCO
(I love the belt man...4 real). Check out the pics!
IMKING WINDBREAKER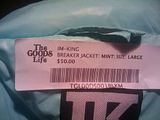 DIAMOND SUPPLYCO BELT
I like both of the items. The windbreaker is stupid nice. It kinda gets dirty easy, and I'm a paraniod dude, so I think I am going to handwash it, but the look is
crucial
. Hit my man up to cop it. The Diamondsupply belt...man...that is my
shit
. Its about $45...ur slippin if you don't get that mess...seriously...im rocking it as we speak.
Hit my man's shop up and show love...tell em blackbox sent ya...here is the info:
The Goods Life
245 E Channel Islands Blvd
Port Hueneme, CA 93041
(805) 985-3592
*On anothe note*...this dude has one of the freshest clothing lines coming out in the states and world wide...seriously. Check out the myspace...DOPE STYLE is where it is at. This isin't a plug...this is just the damn truth...peep it here at
DOPE STYLE CLOTHING
Holla @ me on
twitter
-Blackbox
Posted by

Black Box
at 2:42 PM
No comments:

Wussup folks! This is
blackbox
here I was supposed to be updating this thing regularly...but I have good reason(s) for why I couldn't...mainly...hella homework and homework:
1. I don't like
2. Makes me tired :)
ANYWAY
Lotta stuff I been up to, one thing I will mention is that I made some purchases over the last few weeks to step my gear game up...by the way...I don't use the word
swag
...its played out and needs to be buried...deep. Anyway, peep the scene while I listen to my big homie's podcase @
www.arepafunk.com
:
So I went out on the town and copped these hats:
alife
that is super crazy. I copped supreme hat (the one with the S's) and the other two are TAKEOUT. Apparently they are exclusives through New Era...either way, I copped every hat I saw, just because I didn't want anyone else to cop em lol. Check out a few more close ups:
I was please with my little purchase. Put a smile on my face...and its nice to smile every now and then...like this :D haha. What yall think??? Holla @ me on the
twitter
!
-blackbox
Posted by

Black Box
at 2:08 PM
No comments: